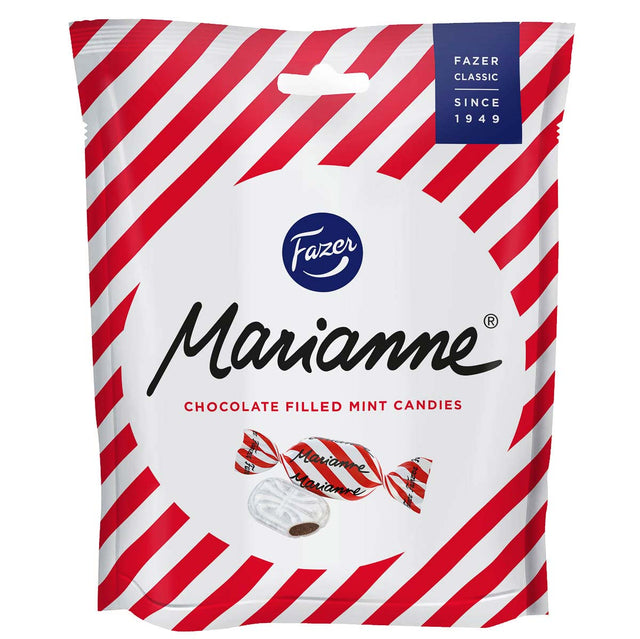 Marianne candy - fresh and crispy peppermint and delicious dark chocolate filling. With its red and white striped wrapper, Marianne is instantly recognisable!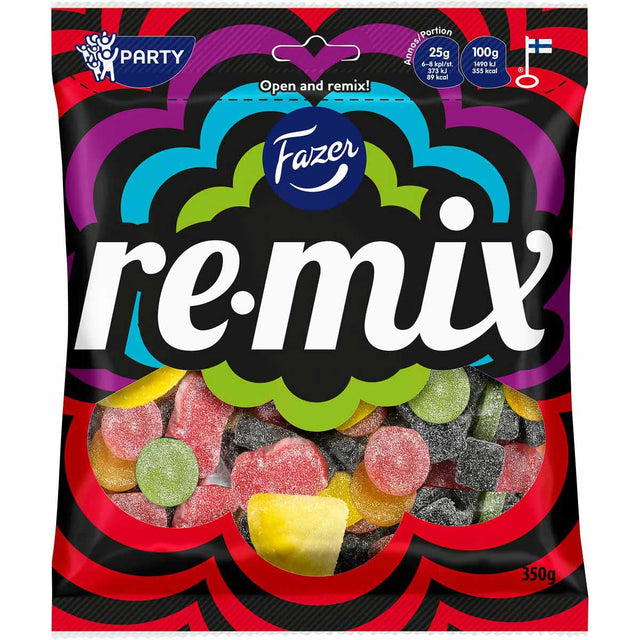 Finland's most bought bag of sweets! A mixture of salty liquorice, fruit and sour flavours. Also included is the most popular sweet in the Remix family: sour grapefruit.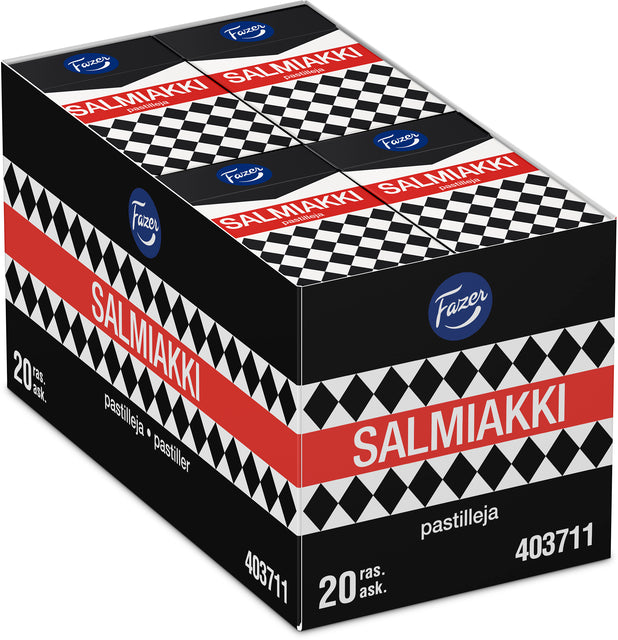 Fazer Salmiakki – a classic that needs no introduction! The original, authentic Finnish salty liquorice is part of our cultural heritage. These enticing black diamonds really make your mouth water...
€25.70
/ 20 pcs
€32.13

/kg