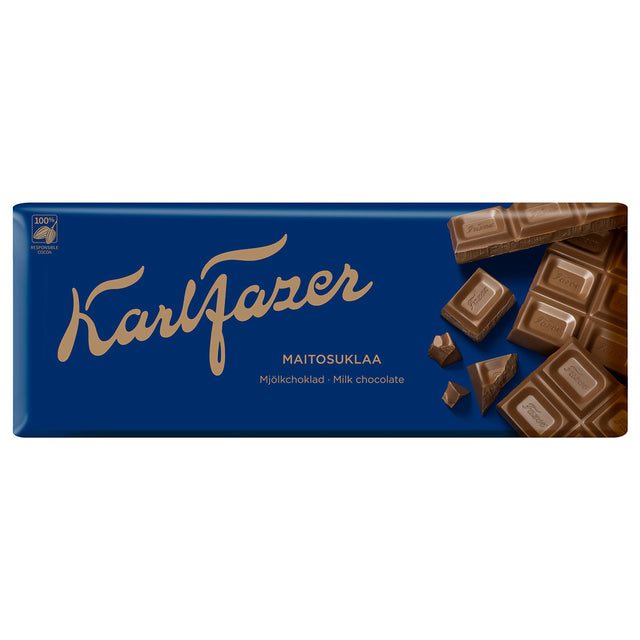 In Fazer Store you can also design your own Karl Fazer Milk chocolate tablet and send it as a gift! Finland's most-loved chocolate since 1922. Made with fresh milk. Made from 100% responsibly pr...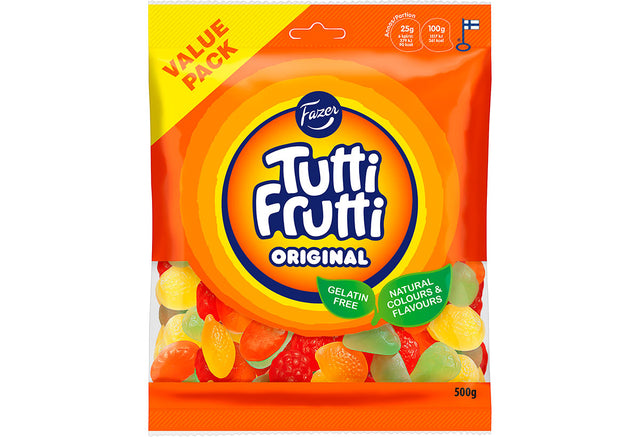 Tutti Frutti brings the fun! Tutti Frutti Original is a cheerful assortment of fruity flavors: raspberry, pear, lemon and the unique Tutti Frutti. These original fruit-flavored candies are made wit...
Tyrkisk Peber is a salty liquorice classic with a peppery kick, and it's has been a big hit ever since its launch in 1977. The salty liquorice shell of Tyrkisk Peber Original sweets hides strong sa...