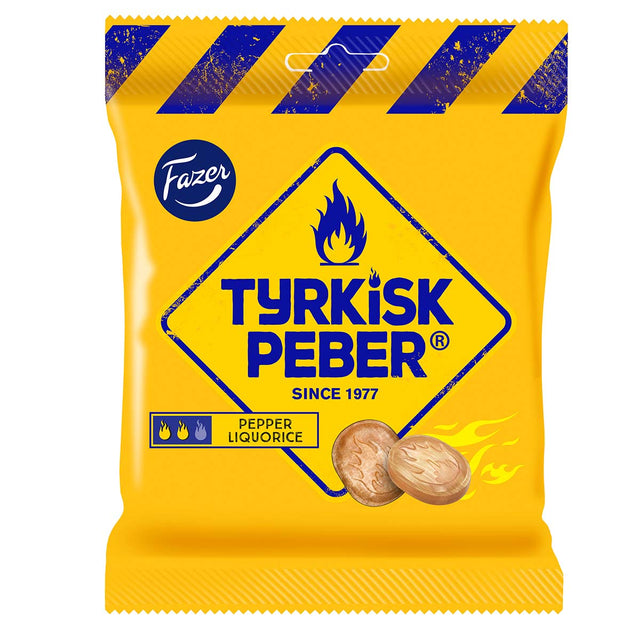 Tyrkisk Peber is a salty liquorice classic with a peppery kick, and it's been a big hit ever since its launch in 1977. The liquorice shell of Tyrkisk Peber pepper liquorice sweets hides strong salt...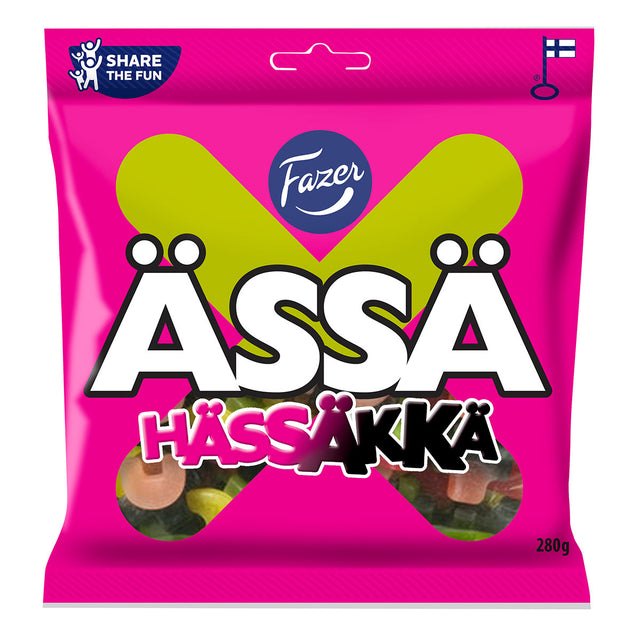 Ässä Mix or Missä X? An all-time favourite of Finns, Ässä combines the best in fruit flavours and much-loved Ässä salty liquorice. Bright and fresh Ässä Hässäkkä contains eight ace flavours and cou...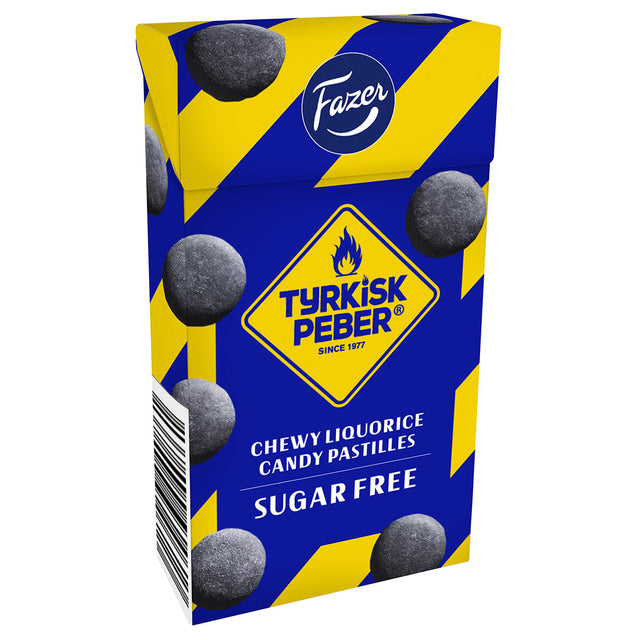 Tyrkisk Peber, too hot to handle! Sugar free candy pastilles that have a soft, chewy inside and crunchy crust. Salty liquorice tasting pastille is sweetened with Fazer's own xylitol from oat hulls ...
€34.70
/ 20 pcs
€43.38

/kg