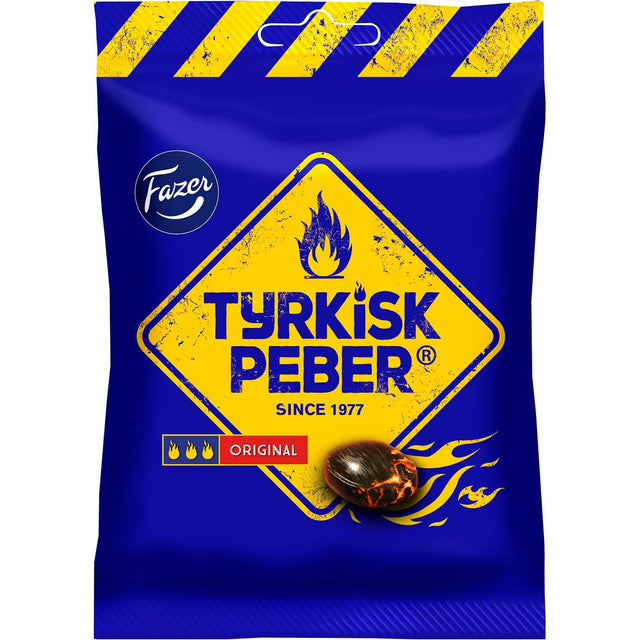 Tyrkisk Peber is a salty liquorice classic with a peppery kick, and it has been a big hit ever since its launch in 1977. The salty liquorice shell of Tyrkisk Peber Original sweets hides strong salt...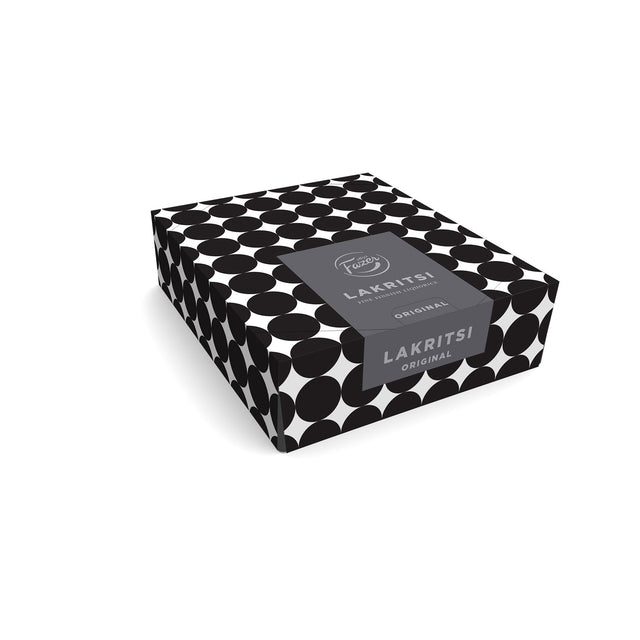 The soft Fazer liquorice stick, whose delicious taste comes from Fazer's traditional recipe from 1928. A classic taste for the friends of liquorice.
€10.40
/ 30 pcs
€17.33

/kg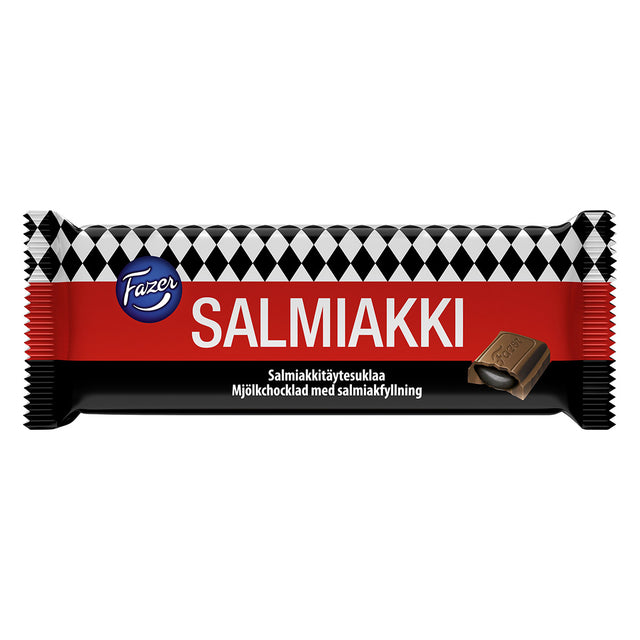 Fazer Salmiakkisuklaa chocolate is an exciting combination of mouth-watering milk chocolate and salty liquorice. Inside this bar of unique Karl Fazer milk chocolate beats a soft heart of salty liqu...